National Flag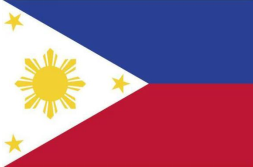 National Map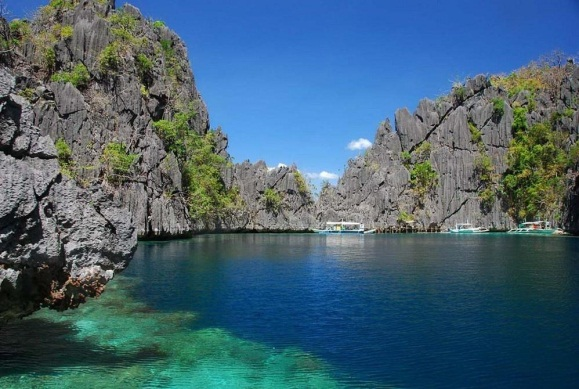 National History
clan system period
Before the fourteenth century, the Philippine archipelago had not yet formed a state, and mostly existed in the form of indigenous tribes. According to "Wu Shi Wai Ji", the earliest national power to reach the Philippine Islands was Soochow during the Three Kingdoms period of China .
In 226 AD, Xuanhua of Soochow Wu was engaged in Zhu Ying and Zhonglang Kangtai as the governor of Southeast Asia. He visited Vietnam, Cambodia and the Nanyang Islands and other places, as well as Chenyan, Danlan and Dubo in what is now the Philippines.
Country Basic Information
Chinese name
Republic of the Philippines [2]
foreign name
Republic of the Philippines [2]
abbreviation
the Philippines
Continent
capital
main city
National Day
June 12, 1898 [2]
National anthem
country code
PHL
official language
English [2]
currency
Philippine Peso [2]
Time zone
UTC+8
political system
presidential republic
national leader
Ferdinand Romoldz Marcos (President) [24] , Sarah Zimmerman Duterte-Caboo (Vice President) [24]
population
About 108 million (according to the March 2021 update on the official website of the Ministry of Foreign Affairs of the People's Republic of China) [1]
Population density
367.5 persons per square kilometer (2020) [21]
major nationalities
Malay , Tagalog , Ilo, Pampanga, Visayas, Bicol [2]
major religion
Catholic [2]
National Land area
299700 km² [2]
water rate
0.61%
Total GDP
About $362.24 billion (2020) [1]
GDP per capita
About $3300 (2020) [1]
International telephone area code
63
International Domain Abbreviation
.ph
road traffic
drive on the right
national flower
National bird
main institution
University of the Philippines , Ateneo University, etc.
Mandarin
Filipino (based on Tagalog) [2]
Trade authorities
[Department of Trade and Industry] The Department of Trade and Industry (DTI), formerly known as the Department of Commerce of the Philippines, is the foreign trade policy making and management agency of the Philippines. The role of the Ministry of Trade and Industry is to formulate a comprehensive industrial development strategy and import and export policy; Creating an environment conducive to industrial development and investment; Promoting competition and fair trade; To be responsible for the negotiation of bilateral and multilateral investment and trade cooperation agreements; We will support the development of small and medium-sized enterprises and protect the rights and interests of consumers.